Nicole Gaitan Felton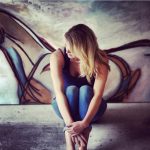 Enhancing The Traditional, Introducing the Innovative
Born and raised in Jackson Hole, Wyoming, I was immediately immersed in one of the most beautiful places on earth and surrounded by a culture rich in Western art.
Painting and drawing from a young age, I soon discovered my love for art and began selling my work in a local gallery at age 22. My interest in art continued to grow over the years and followed me to California. While attending the University of California at Santa Cruz, I studied to History of Art and Visual Culture with a focus on modern and contemporary art with various courses in interior design and planning. My artwork is imaginative, individual and attempts to capture the unique personality of each creature I paint.
Art has always been a huge part of my life and the world around me continues to inspire me.